Želim seks na javnom mestu
Onoga momenta kada sam probala čari seksa kada te neko gleda dok se ti tucaš, osetila sam veliku, ali baš veliku želju da imam seks na javnom mestu.
"Seks je nešto najlepše, seks je ono što me čini srećnom."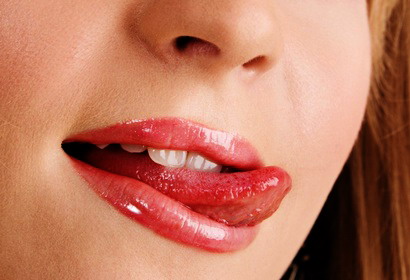 Nije važno da li je to neki kafić, restoran, bioskop, autobus, voz…, samo je bitno da imam seks. Pokušala sam da na to nagovorim momke sa kojima sam se do sada zabavljala, ali se oni toga boje. Predlegala sam da idemo u neko mesto u kome nas nisko ne zna, 50-100 kilometara od našeg grada, ali neće, boje se.
Meni nije jasno čega. Razumem da možda neće u kafiću ili restoranu, ali ne razumem u busu kada putujemo po noći ili vozu, a na kraju krajeva, i u bioskopu. Da uzmemo poslednji red, i kada se pogase svetla da krenemo u akciju.
Ne tražim ništa od momaka tada, ne treba da mi ližu pičkicu, osim da im samo sednem na kurac. A pre toga bi im ja pušila, da se dobro nalože, da im se dobro digne. I sada dok o tome pišem, verovali ili ne, pičkica mi je sva mokra, o gaćicama i da ne pričam. Mogu da se cede, a kada bih stavila neku bocu ili teglu, sigurno bi bilo litar soka iz pičkice.
Ne razumem momke zašto se boje toga, pa zar nije u redu probati sve u seksu, posebno kada na tome insistira devojka.
Nadam se da ću u narednoj godini ili godinama ispuniti i tu želju. Do tada mi ostaje samo da sanjam o tome i da masturbiram sanjajući da ga primam na nekom javnom mestu. Zamišljam nekog divnog dečka kako me tuca, a umesto kurca, guram u pičkicu ili prstće ili bananu.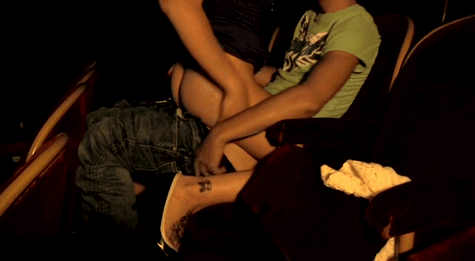 Verujem i nadam se da će se pojaviti neki princ koji će imati onu stvar da se pojebemo na javnom mestu. Ako ima neki dečko, koji bude čitao ovo, dovoljno hrabar za ovu avanturu neka se slobodno javi. Moja pičkica je spremna na to 🙂
Sviđa ti se sve ovo? Priključi se
tomiradi.com FORUMU
- zajednici ljudi koji se ne stide svojih želja i fantazija.